Why choose vSeeBox
We are pioneers of smart devices and accessories for entertainment and smart homes. 
With over 10 years experience in developing and manufacturing electronic products, vSeebox aim to provide excellent TV accessories to our customers.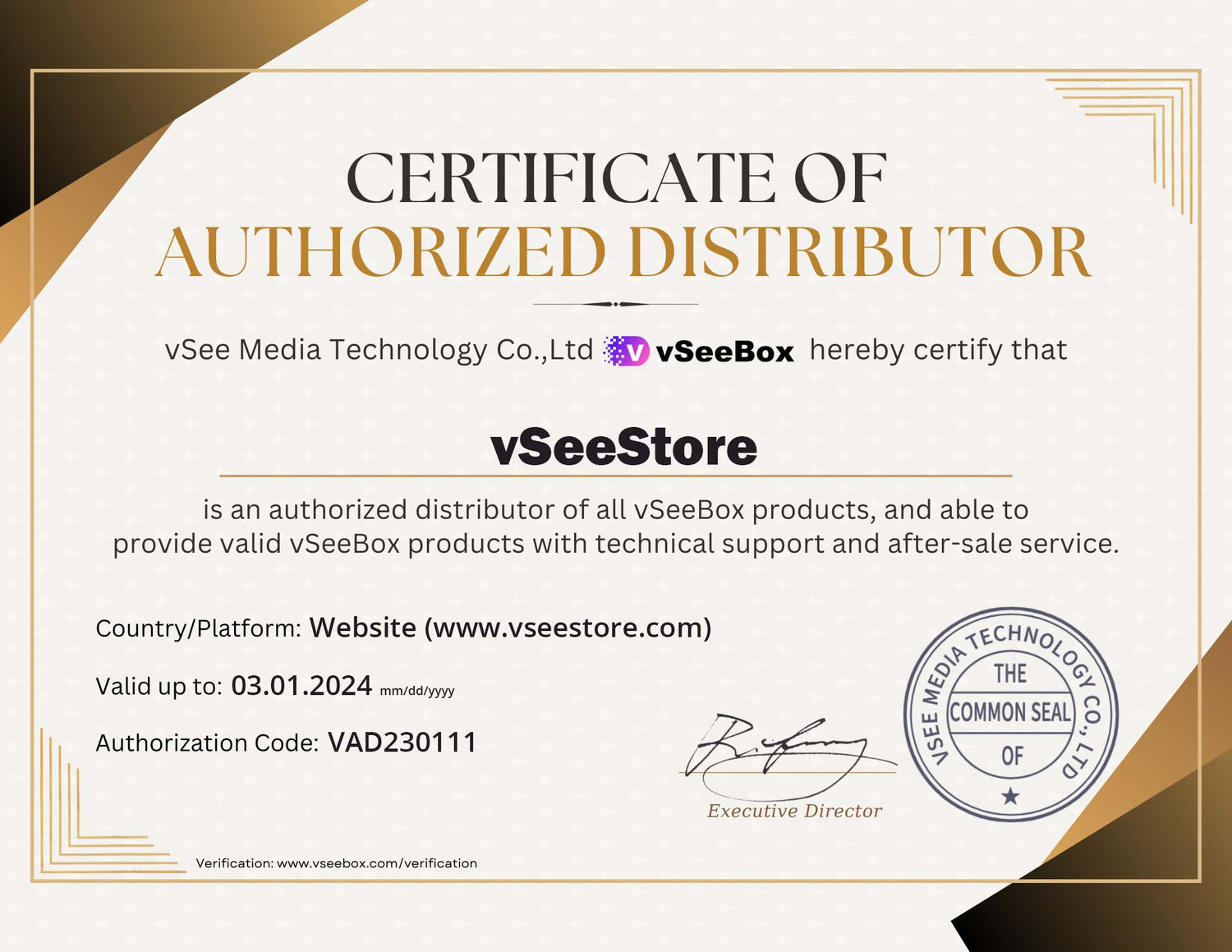 Protect your purchase, Buy from authorized distributor
We are authorized dealer with authorization code: VAD230111.